Prof. PCP Bhatt
Advisor – Distributed & Intelligent Systems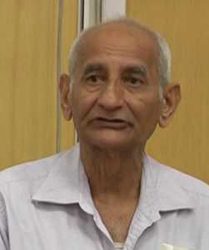 Areas of Expertise
Design Automation

Knowledge Management

Intelligent Systems

Distributed Cognitive Algorithms

Modelling and Simulation
Education
Ph. D., Electrical Engineering, Indian Institute of Technology, Kanpur

M.E., Electrical Engineering, University of Calcutta, Kolkata

B.E., Electrical Engineering, Govt. College of Engineering, Raipur
With over 40 years of experience in Research and Development and Teaching, Prof. Bhatt has in-depth Knowledge and Skillsin Design Automation, Modelling and Simulation, AI Systems and Algorithms. His experience and expertise have helped NetEdge establish Centre of Excellence (COE) in AI/ML and Distributed Systems.
Prof. Bhatt serves as Advisor on Distributed and Intelligent Systems. In this role he provides strategic and advisory services to COE- AI/ML and DS (Center of Excellence – Artificial Intelligence / Machine Learning and Distributed Systems) and also actively participates and contributes to the overall management and operation of the above initiative at NetEdge.
Prof. Bhatt has several years of teaching experience, he started his teaching career at IIT Kanpur, and then moved to IIT Delhi from where he retired. A Konrad Zuse fellow at Dortmund, he has taught at several Universities as a visiting Professor including University of Ottawa (Canada), McGill University, Montreal (Canada), Universities of Dortmund, Paderborn and Bochum (Germany), and Kochi University of Technology (Japan). Prof. Bhatt was also Advisor to India Semiconductor Association (ISA) for their Technovation Program. On his return from Japan, he took up the position of a Senior Professor at the IIIT-Bangalore.
Apart from being a member of several organizations, he has been a part of the editorial panel of International Journal of Computers and Mathematics, Parallel Processing Letters, Journal of Scientific Computing and International Journal of Pattern Recognition and Artificial Intelligence. He also authored a successful and definitive book on Operating Systems (An Introduction to Operating Systems: Concepts And Practice)