Dr. P. Dasgupta
Advisor – Knowledge Management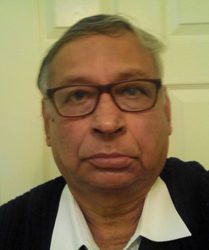 Areas of Expertise
Konwledge Management

Stochastic Modelling

Research and Development

Growth strategy
Education
Ph. D. in Statistics, Indian Statistical Institute, Kolkata

MastersDegree in Statistics, Calcutta University, Kolkata

B.Sc. in Science, Calcutta University, Kolkata
With over 40 years of experience in Research and Development and Software Engineering, Dr. Dasgupta has in-depth Knowledge and Experience needed to advise on latest trends in Data Management and Analytics. His experience and expertise have helped NetEdge complete complex projects which not only met customer expectations but far exceeded them.
Dr. Dasgupta started his career as a faculty member in the department of Computer Science at the Indian Statistical Institute and after that worked with many companies in different roles and shouldering varied responsibilities. He worked at Ford Foundation as a Computer Scientist, ORG System as Director and Chief Executive Officer for R&D and Software activities. After working with ORG System he moved to Bahrain, to work as an Advisor on Computerization to State of Bahrain. After successfully completing his tenure with State of Bahrain, he joined CMC Ltd. as a full time Director with overall responsibilities of R&D, System Integration and International Operations.
After superannuating from CMC Ltd. he has joined NetEdge Team as an Advisor on Knowledge Management and Strategic Initiatives. His advises have helped NetEdge develop and deploy some of its Innovative Products and Services for its Global Clients.