Sunil Kumar
Director – UK Operations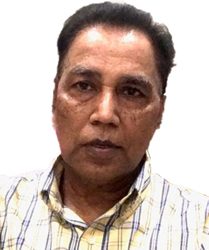 Areas of Expertise
Marketing and Brand Building

Business Transformation

Integration

Growth strategy
Education
Diploma in Computer Engineering, London College, London

• B.Sc. in Science, Coventry University, Coventry
With over 35 years of experience in Management and Entrepreneurship, Sunil has developed skills needed to quickly identify the latest trends of Information Technology which helps him advise clients to select the right technology solutions.
Sunil started work in the 1980's after completing his studies with Digitaland later Compaq. After specialising in operations management and operating systems, Sunil left his job at Digital and shifted his focus towards running his own consultancy business. He founded Neruby Computing Services in March 1993 and through a combination of careful management and diligent service deliveries his former employer became his biggest client and raised the company profile to 87th fast growing company in UK Times Fast Track List
He has joined hands with NetEdge and is now involved in the development of new business and alliance in UK with a goal to provide best outsourcing solutions to our customers.